Irish Breakfast Black Tea
So punchy you'll sit bolt upright.

In Ireland it's the law to drink this bold, black leaf soup, and don't let anyone tell you different. Have it strong with lemon or with more milk than brew, just like your Oirish mam.
22 plant-based biodegradable bags. Ethically sourced. USDA Organic. Go Tea-m!
Black tea* *Certified Organic By Pro-Cert Organic Systems.

Blended and packed in Canada. Tea from: Kenya and India

Add boiling water and steep the bag for 4-5 minutes, then remove.
Tea Origin
Kenya and India
Taste This
Bold Black Tea
Servings
22 Pyramid Tea bags
steep time
4-5 minutes
Yummyyy
It was way better than i expected! It's the perfect flavor. I loved drinking this on my way to work early in the mornings in 30 degree weather. It's literally perfect.
It's delicious and came with a sticker!!
A favourite in my households! My roommates love it, my mom loves it, it's a classic tea that never disappoints.
The Best Coffee Bundle I've Ever Had
I've always loved coffee, tea and hot cocoa but TOTM has definitely raised my expectations on what great beverages are in terms of quality, packaging and aroma. I'm absolutely in love with TOTM and the coffee especially is on my daily go-to. I can't wait to try more of the fantastic products they offer!
TEA FAQS
Top of the Mornin'a Teas were sourced looking for quality, ethical farm conditions, and environmental consciousness while ensuring a fair price. Here's some info about our tea production and partners:

1. Our teas are handpicked from continuous crops meaning no heavy equipment and decades old plants are producing our tea. This ensures CO2 isn't being spent harvesting or constantly replanting crops.

2. Our tea is processed in a solar powered facility that produces more power than it consumes.

3.Our tea supports an environment action plan that preserves and grows several natural habitats and makes it completely carbon neutral. (And carbon negative when accounting for the solar above)

4. Ethical Tea Partnership is an independently audited group that ensures social and environmental standards are met and maintained on Tea farms. Everything from fair compensation to health coverage, housing and childcare is closely scrutinized. Our tea partner is an ETP member.

All of our teas are certified in a number of other ways including Organic, Kosher, and Vegan. The teas pass a number of industry quality tests including quality testing, food safety testing, anti-terrorism certifications.

Tea Pyramid Bags are made from plant-based materials which are both backyard compostable and biodegradable.

We sell our Teas individually packed into pyramids that are ready to brew. Pyramids allow the tea to fully expand as it absorbs water which allows it to release its amazing flavors the same way brewing completely loose leaf tea in a diffuser would without the extra mess. Our tea pyramids are plant based, not paper based, meaning there is no nasty paper dust mixing into the tea. Also, the pyramid, string, and tag are plant based and break down naturally in normal conditions so after brewing they can be composted at home if desired.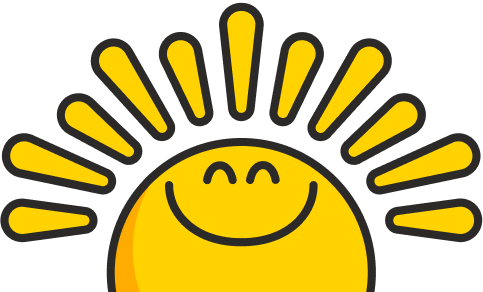 STAY UP TO DATE
Be the first to know about our special offers, news, and updates.