SAVE MONEY
Save 10% on every order,
and get it when you want it.
Be a Vip
Be first to get your hands
on deals and new stuff.
COMMITMENT? NAH.
Change, cancel, take a break
any time – we'll still be into you.
NEVER RUN OUT!
Because we've all been
there and it sucks.
AS EASY AS 1-2-3
CHOOSE
Choose your favorite coffee, tea or
hot cocoa, or as many as you want.
FLEX
Tell us how often you want your order –
from 2-weekly, to 3-monthly.
BE READY
Whoop, just get on with
your life and we'll deliver!
BUILD YOUR SUBSCRIPTION
CHOOSE YOUR PRODUCTS
Midnight Oil Dark Roast Coffee
So dark you'll need a flashlight.
Our OG coffee is a dream, if your dream is of chocolatey nuttiness with beans roasted to the edge of awesome. Go deep, go rich and commit with the darkest coffee you can put in your cup.

Responsibly sourced. Organic beans. Just good.
$16.00
---
Quantity
Not sure how much to get?
HOW MUCH COFFEE DO YOU DRINK?
Close
HOW MANY PEOPLE WILL ENJOY THIS COFFEE?
WE RECOMMEND
---
QUANTITY
---
DELIVERY
YOUR SUBSCRIPTION
---
No commitment, cancel anytime.
SUBSCRIPTION FAQS
You will need to create an account to manage your subscription. Do this by clicking on "Account" in the top right of the site and be sure to use the same email address that you used if you already placed your initial subscription order.

Don't worry, your subscription is still safe! If you started your subscription before January 24th, email us at info@topofthemornincoffee.com if you'd like to make any changes. You'll be able to manage your account on our website very soon!

Yes, you sure can! All you have to do is log into your account, select 'Subscriptions", and eligible products will appear under "Your Subscriptions" to add to your next order. Go ahead and grab that Sonny Cap or Mug that you've had your eye on!

Yes! Log into your account, select 'Subscriptions", for the option to Skip under your subscription. Select the three dots for "More" to see options to cancel or pause.

Yes, yes, YES! Log into your account, select 'Subscriptions", for the option to Skip under your subscription. From here, you'll have the option to gift your next order and surprise your bestie.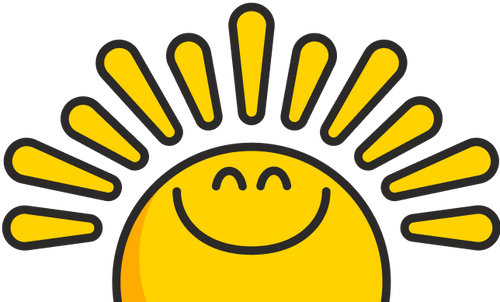 STAY UP TO DATE
Get the latest on offers, flavors and updates and share some bean love!