Morning Glory Light Roast Coffee
Tasting notes
Berries
Lemon
So bright it's practically neon.
Wakey wakey! There's no such thing as being too ON at any time of day and we're all for the bounciest fruitiest UP in a cup. We've had ours! As you can tell! 
Responsibly sourced. Organic beans. Just good.
Bean Origin
Peru, Guatemala, Sumatra
Taste this
Fruity, Bright, Berry, Citrus
Altitude
1200 - 1890 MASL
How to Brew
Aeropress, Pour Over (recommended)
This coffee is too good now I have coffee standards! Also the tea!!!! Raspberry lemonade is my personal favorite.
Amazing, definitely ordering again
Amazing coffee brand, especially for the morning when you are in school.
Worth every penny
I bought the light roast and this is the first coffee and can drink black. It's everything that it says that it is and blooms beautifully. Will be buying more.
Silky Smooth
I had no idea I'd ever describe coffee that way, but here we are. I loved it so much I ordered 2 more bags after my first sip.
COFFEE FAQ
Top of the Mornin' started with high quality coffee. We small batch roast, just before shipping, using the highest quality beans that are responsibly sourced. We built Top of the Mornin' on our passion for craft coffee.

We work to find only responsibly, sustainably, and ethically sourced beans. This means we look into the grower and try to get to know their story. We avoid corporate owned farms and prefer family owned farms or coops. When it comes to the coffee, we only order specialty grade coffee.

We change the origin(s) of the blends from time to time as beans come in and out of availability. Our goal is to keep the taste profile of the coffee consistent over time.

We order only specialty grade coffee, which is the highest rating coffee can get. To be specialty grade the coffee must be almost entirely free of defects and stand out in one attribute.

Top of the Mornin' Coffee is small batch roasted. Small batch roasting ensures better temperature control of the beans during the process which prevents burning or inconsistent flavor. The beans you order have usually been roasted just before shipping to assure maximum freshness.

When ordering the coffee beans, you can choose to have the beans come to you whole, or pre-ground. Whenever beans are ground, they start to deteriorate faster. For the best cup of coffee, we suggest ordering whole beans and grinding them yourselves with a "Burr Mill Grinder."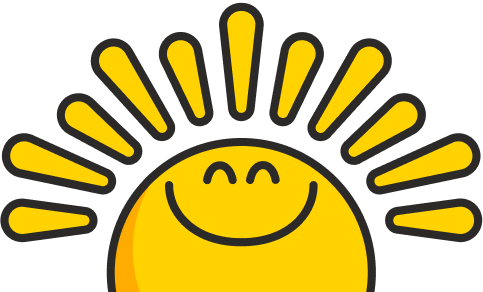 STAY UP TO DATE
Be the first to know about our special offers, news, and updates.