Mega Mug
A replica of our Classic Mug but a 30oz MEGA MUG. 
All other mugs bow to its bigness. Coffee kneels to its magnificence. We bring you the MEGA MUG – like our regular mugs but freakin' massive.

Wake up and bathe in the coffee.
Hand wash recommended. Microwave safe.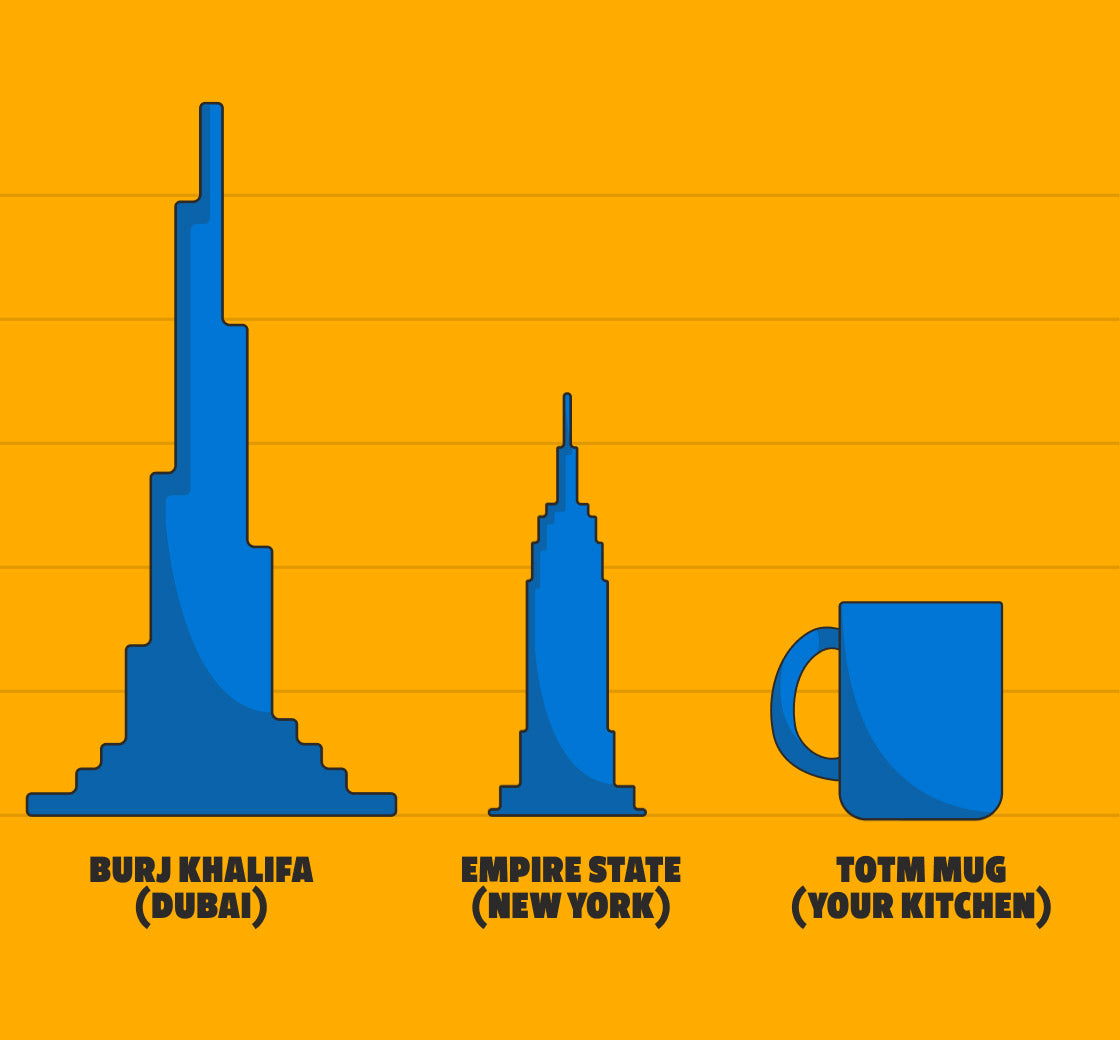 Daily Workout
Bicep curls a go-go
Caffeine Level OTT
Sleep? It's over-rated
Caution: Heavy Load
Lift with your legs, not your back
Warning!
Might upset your coffee machine, this thing is huge
BIG MUG BIG MUG!!
It's a showstopper for sure haha! It's HUGE. I have to hold it with two hands cuz it's beefy. I do think I have some of the paint coming off the logo though, as I have mysterious black spots and on it, but it's not a deal breaker. I want more beefy mugs
Perfect for holding an absolutely large amount of coffee.
STAY UP TO DATE
Be the first to know about our special offers, news, and updates.